Posted by Payaca on May, 2021.
Conversions describe enquiries that come through to your business that become paying customers. The process of improving your conversion rate is called conversion rate optimisation. The better your conversion rate, the better your revenue will be!
We've broken down our top tips to help your business improve its conversion rate:
Interactive quotes help to increase conversion rate
A quote is a formal document that explains your pricing for a job that gives your customer a clear cost for your work. When a customer asks you for a quote, it means they're seriously considering using your business. Getting the quote right can be the difference between making or losing a sale.
Here at Payaca, we help your business offer what we call interactive quotes. This means your customers can build in more choice and optional extras to their quote, allowing them freedom of choice and the chance to upgrade in a single click. Letting the customer interact with their quote, in a simple and user-friendly way, will help them feel more in control of the decision they're making and could help increase your revenue if they opt for extra upgrades. Why not watch our interactive quote demo video here.
Our interactive quote system is a professional solution that is guaranteed to help you stand out amongst other, perhaps more slapdash, tradesman quotes.
Did you know: It's suggested that homeowners get three separate quotes when they need to have work carried out. Our interactive quote system is sure to put you at the top of the list!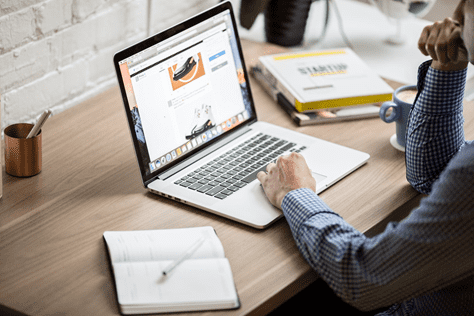 Be polite and friendly to improve your conversion rate
The nature of having a trades business often involves making visits to people's homes. There is an element of trust from a homeowner when they agree to let you into their house, so it's imperative you are as personable and polite as possible when you make your visit. Being courteous and friendly, without being pushy, will leave potential customers feeling more at ease having you carry out work on their home and more likely to choose your business. As the saying goes, people buy from people, so be the kind of person you'd want to welcome into your own home!
Offer finance to improve your conversion rate
Customer finance options in every quote has been shown to increase conversion rates by up to 30%. There will always be customers who want to buy your products/services, but it may not suit their budget. Offering a finance option means as many people as possible can purchase what you have to offer as it allows more flexibility with how they pay you.
It also creates a great deal of customer appreciation in your brand. A customer is more likely to be loyal to a business which has been able to offer them a more affordable way to purchase something they really wanted or needed, which benefits you in the long run. Here at Payaca, we have 3 easy ways to offer your customers a finance option. Find out more here.
Payaca can improve your conversion rate
Speaking with one of our friendly experts about how Payaca can help boost your conversion rate with our job management software that allows you to easily offer finance and interactive quotes. Get in touch today and begin reaping the rewards from offering finance! Go through our website or call us on 0333 050 94750.